"Feel The Vibe"

Single by One World
from the album One World
Released
January 30, 2011
Format
YouTube (Official Music Video)
Recorded
November 16, 2010
Genre
House, Synthpop, Eurodisco
Length
3:24
Label
Youtube Records
Kpo145 Records
One World Recordings
Self-Released
Producer
One World
One World singles chronology
"Feel The Vibe" is the debut singles of One World by the Argentinean Electronic Music Art Composer One World.
Music video
Edit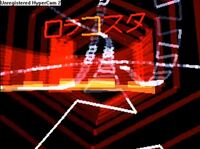 The music video was recorded with Hypercam 2. What you see in the video is a visualization software belonging to Winamp, it displays a lively style coaster Tokyo Japan.
External links
Edit
Ad blocker interference detected!
Wikia is a free-to-use site that makes money from advertising. We have a modified experience for viewers using ad blockers

Wikia is not accessible if you've made further modifications. Remove the custom ad blocker rule(s) and the page will load as expected.