Ad blocker interference detected!
Wikia is a free-to-use site that makes money from advertising. We have a modified experience for viewers using ad blockers

Wikia is not accessible if you've made further modifications. Remove the custom ad blocker rule(s) and the page will load as expected.
Album Of DJ Diego García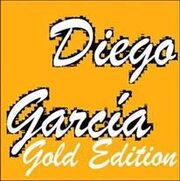 His first album, Diego GarcIa is entitled. The album supposedly was going to go out in December 17, 2007, but one delayed a few times. The delay owed to the different changes of tracklist of the album, to the repetition of choice of songs and the desire of them of having other one simple to the front.
Meanwhile, his first simple one nowadays, Burnin' Up(Feat. Matias Salmona) it was launched the April 10, 2008. The musical video of this one was transmitted in Youtube's official profile of the musician and in El Sonar.com, alcansando *1 in youtube the May 8, 2008. Finally the album Diego GarcIa threw the May 20, 2008.
This disc compiles songs made the unofficial race between 2000-2008. Some 50% of the songs are covers.
+ Bonus Tracks In Second CD.
Album: Diego GarcIa Gold Edition(2CD's)
Released: TBA
Record Time: 2000-2008
Genre(s): House, Teen Techno Pop, Rock, Electroclash, Teen Industrial Pop
Length: 42:50(CD1(Standar Tracks))+60:18(CD2(Bonus Tracks))
Label(s): TBA
DJ Diego García Album Gold Edition Chronology
"Items"
"Before"
"Present"
"After"
"Year"
-
TBA
-
"Album"
-
Diego GarcIa Gold Edition(2CD's)
Tracklist
Edit
CD1(Standar Tracks)
Edit
Album Info
Song Info
#
Title
Time
1
"S.O.S."
2:46
2
"Half-Life"
5:08
3
"Shake It"
2:08
4
"School N.E.R.D. Dance"
5:43
5
"Burnin' Up(Feat. Matias Salmona)"
2:47
6
"Gothic"
1:02
7
"Sci-Fi"
1:04
8
"PopLife"
2:20
9
"Klaxon Beat"
4:19
10
"Nowhere Near(The Winter Song)"
4:30
11
"Practic Techno"
2:46
12
"Radiolactive Music Lab"
4:24
13
"The Sky"
3:53
CD2(Bonus Tracks)
Edit
Album Info
Song Info
#
Title
Time
1
"Wonderful Electric"
4:55
2
"Dance With Me"
4:43
3
"The Lab"
4:00
4
"Reggaeton"
3:43
5
"Sessions"
3:00
6
"TechnoWindMix"
4:51
7
"Musica The Music"
5:10
8
"Sea Of Music"
2:03
9
"Nuclear Power Plant"
3:45
10
"Riot Of Noise"
4:21
11
"Der Silber"
2:59
12
"Projecto Uranio"
1:31
13
"So Hot Summer"
5:28
14
"Club Megamix(Bonus Track)"
9:49
Date Of Released
Info Of Single
Released: TBA
Record: September 20, 2008
So Hot Summer
Length: 5:28
Composers: DJ Diego García
Producer: DJ Diego García
Released: TBA
Record: September 5, 2008
Nuclear Power Plant
Length: 3:45
Composers: DJ Diego García
Producer: Matias Salmona
Year
Peak positions
ARG
TBA
TBA
Courts Of Broadcast
Edit
Year
Single
Peak positions
ARG
TBA
So Hot Summer
TBA
Nuclear Power Plant
TBA
External Link
Edit
--DJDiegoGarcia 01:42, 21 May 2008 (UTC)