Album Of DJ Diego García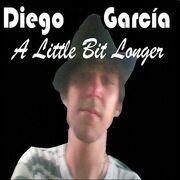 The third album of Diego García's study, A Little Bit Longer , even this one in production, but this(this one) for throwing(launching) an edition world premier of him(it), rightly as his(her,your) second album, Nuclear Virus . In a period of 4 months 3 songs have been thrown(launched) as(like) premier: Skytronica (that I come to *100 in UK), BB Good (Re-Released) (that I come to *8 in USA), and Shut Up And Let Me Go (that I overcome in the whole world *1).
Tracklist
Edit
Standars Edition
Edit
World Premier: Limited Edition (October 19, 2008) (2008-2009)
Edit
A Little Bit Longer
Let's Dance
CD Player
Skytronica
A Brand New Thing(Potential Song)
Life Is Good
Bullseye
Chemical React
Go! Go! Go!
You're Not Supposed to Be Here
Touch & Fly(The Air Song)
Hold On(Re-Released)
BB Good(Re-Released)
The A Little Bit Longer It's Over
Bonus Tracks
Edit
15. Shut Up And Let Me Go(Featuring Matias Salmona)
16. Burnin' Up(Remake Remix)
--DJDiegoGarcia 01:42, 21 May 2008 (UTC)
Ad blocker interference detected!
Wikia is a free-to-use site that makes money from advertising. We have a modified experience for viewers using ad blockers

Wikia is not accessible if you've made further modifications. Remove the custom ad blocker rule(s) and the page will load as expected.